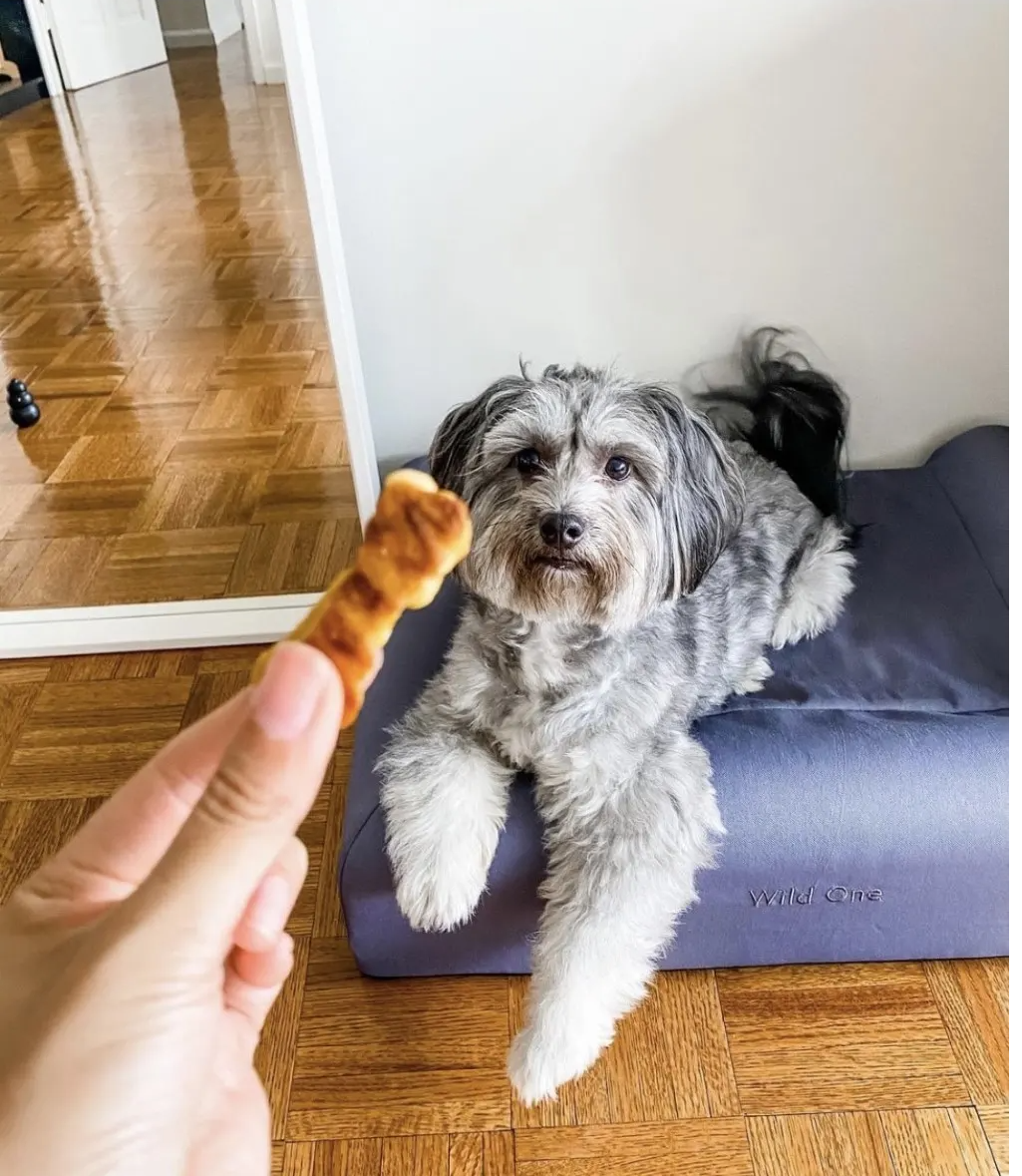 Mama has never seen Joey so happy before other than for his Nibbs Club dog treats. His favorite was the low fat protein meatball but he couldn't get enough of them all. Highly recommend all of their quality products with transparent ingredients!
Max Learns His Commands with Lenny Eyeing His Meatball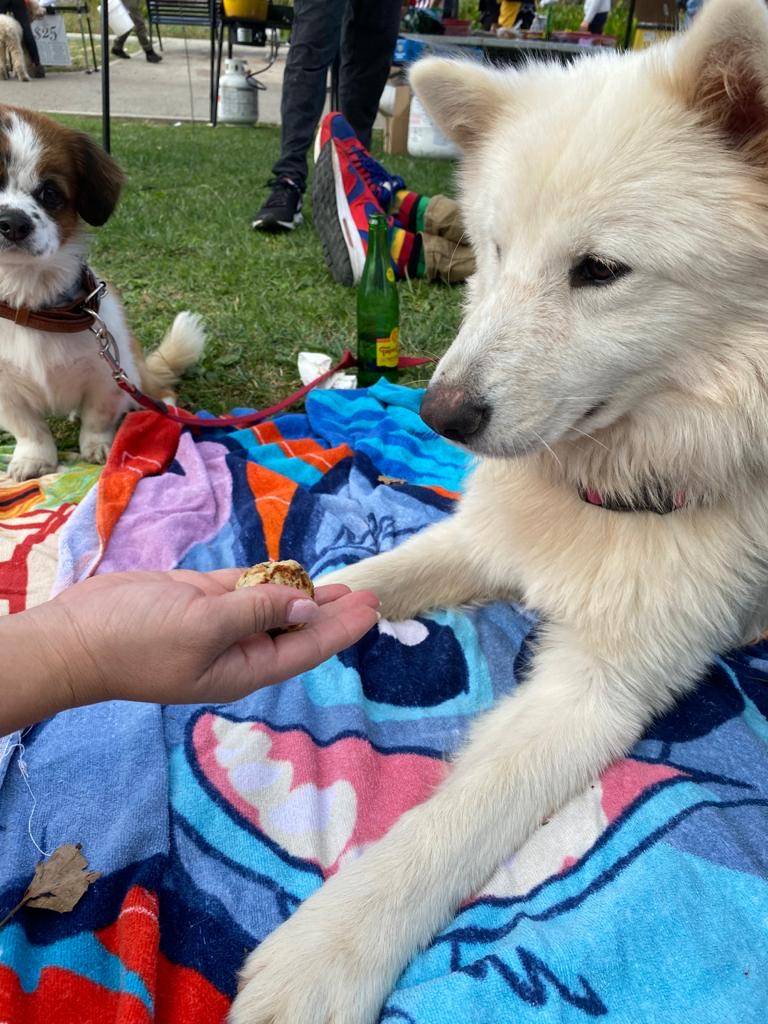 Max has been doing really well training with the help of his meatballs. Potty training - check! Sit, stay, and leave it - check! They are made from simple and healthy ingredients. As a parent, you don't feel bad giving him treats that are high quality. It is a great healthy snack for this sweet pup. Lenny couldn't help but eye the treat while Max had his healthy puppy snack!
Mika Loves Unboxing Her Meatballs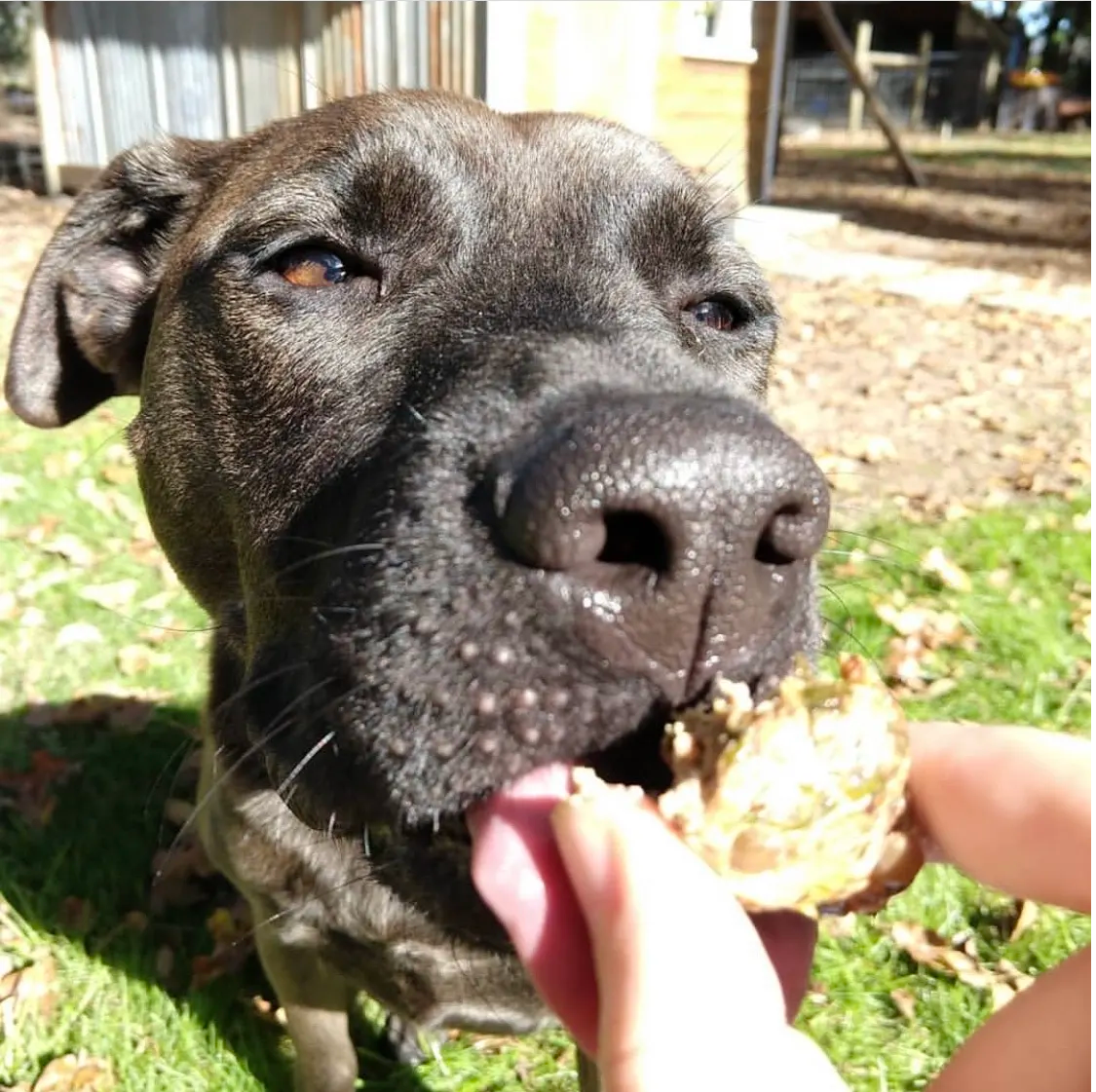 Mika was in love with the first bite of goodies from Nibbs Club! We love that it is simple ingredients we can pronounce! The meatballs are grain-free and high in protein for this growing puppy. Woof woof!
Lenny Will Do Anything for Nibbs Club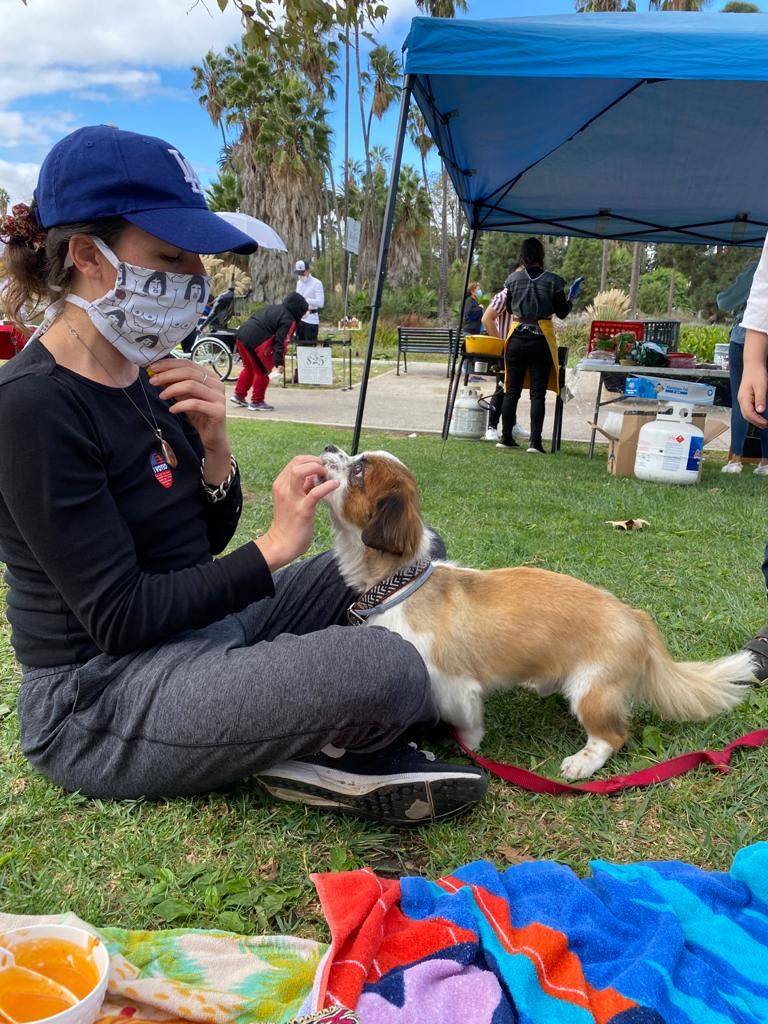 A taste of these healthy dog treats keeps Lenny by my side. He will do anything for them. The healthy ingredients makes it guilt free. The treats rescued my little rescue pup!
Noah and Summer Drool for Nibbs Club Meatball Dog Treat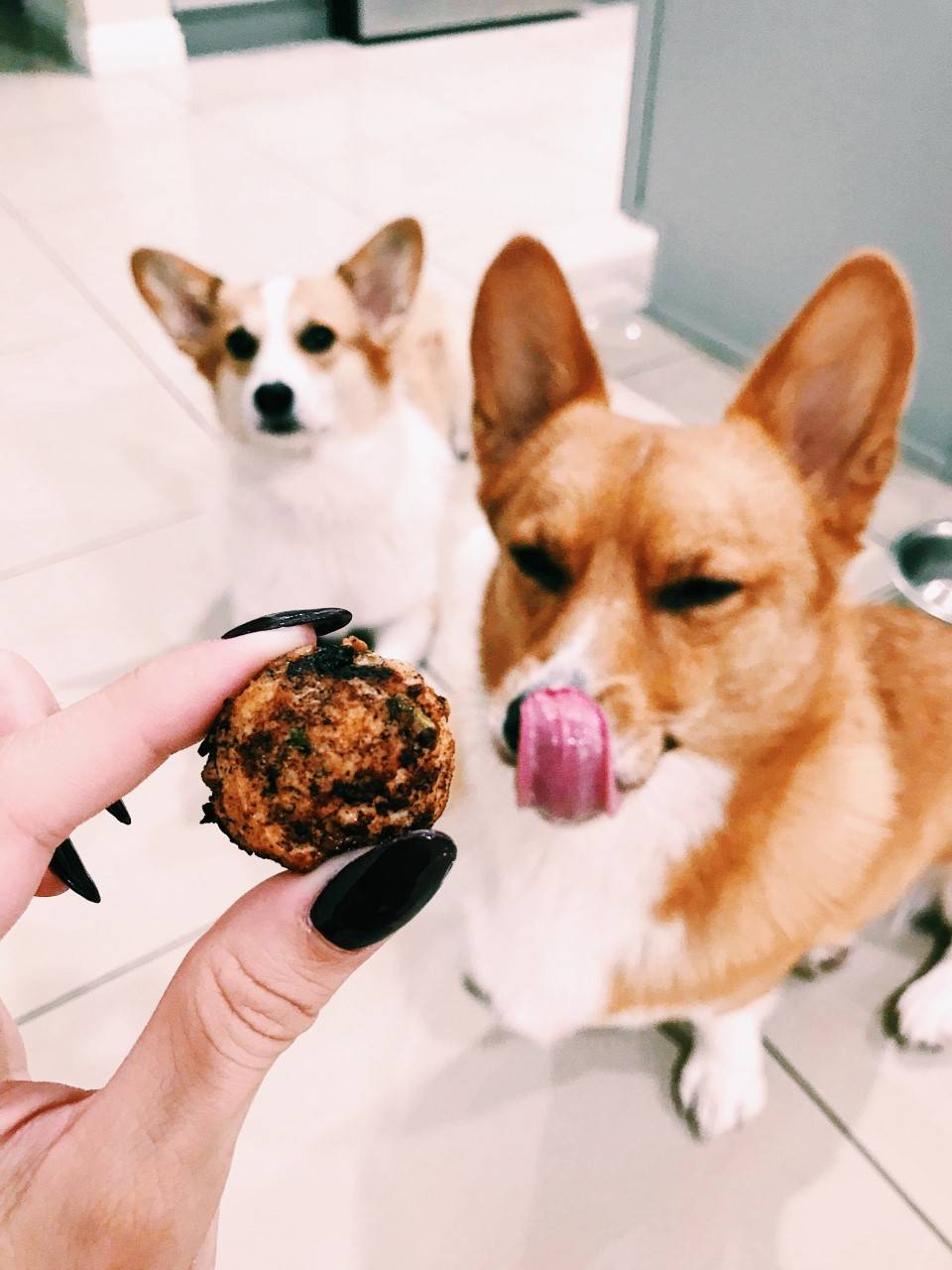 Noah and Summer love their meatball dog treats! They eat them up faster than I can get them. The ingredients are simple and healthy for the canine digestion. This meatball is also grain-free! Their poop has never been healthier since they started eating only these treats!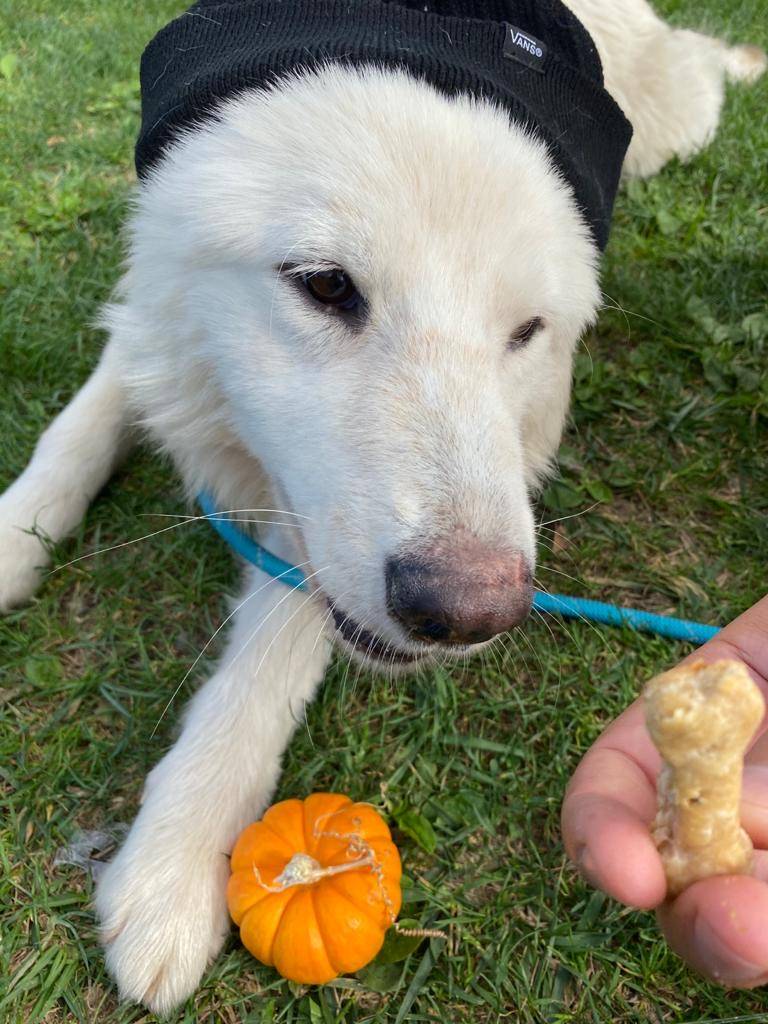 His coat and poo has never looked better since he started eating Nibbs Club dog treats. They are healthy and made locally in Los Angeles. As a parent, you feel better knowing that you are giving quality snacks to your dog. He loves all his treats and performs well in training with their aide. The oats and pumpkin treat really help with his coat!
SHARE STORIES WITH FRIENDS