5 Ways How To Train Your Dog To Walk On a Leash Without Pulling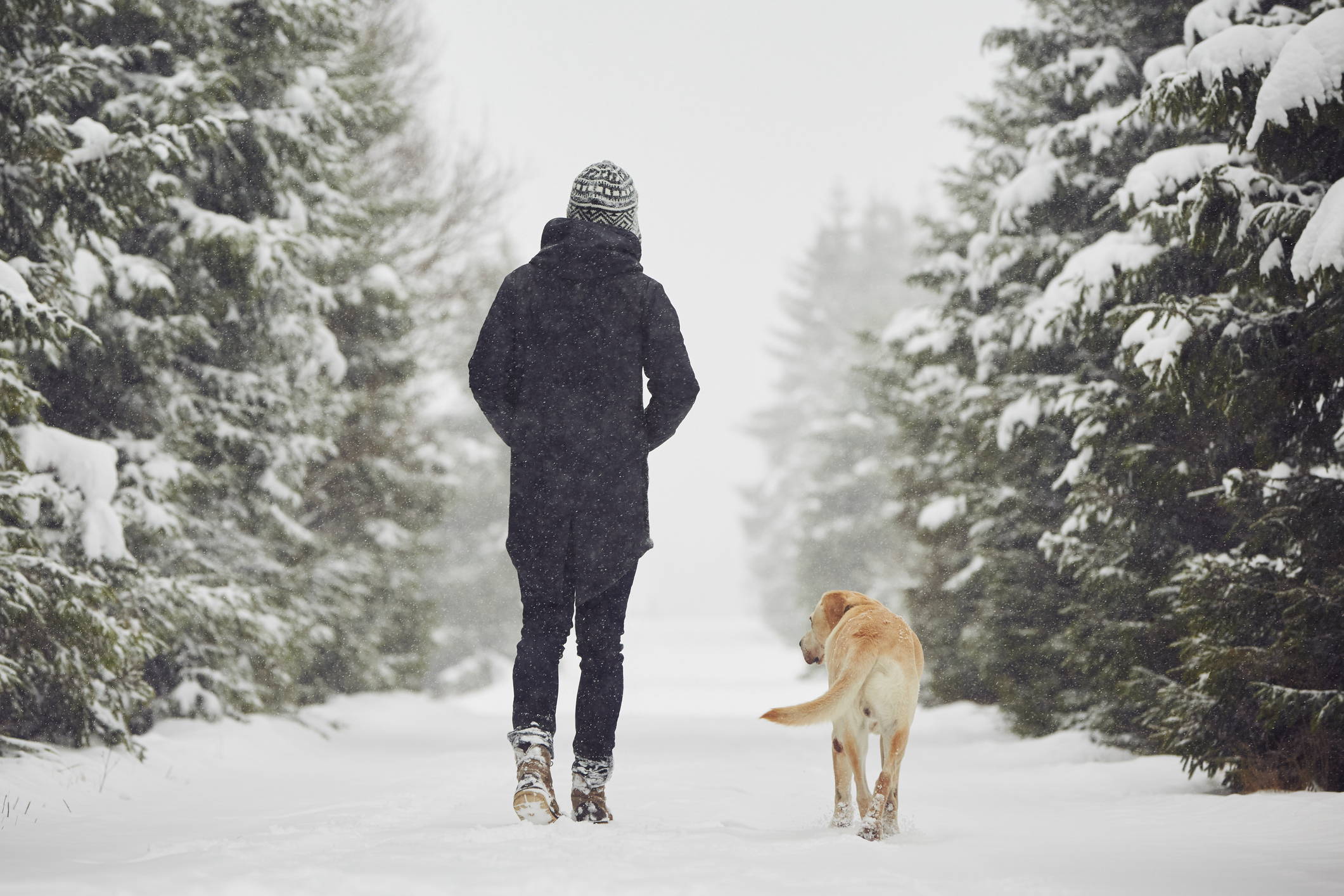 Dogs inherently walk faster than humans and will want to stray from the side of the owner because of the interesting smells, sounds, and sheer excitement of the environment. But dog parents don't want every walk to become a game of tug-of-war. The pulling game makes walks stressful, tiresome, and less desirable for every member of the family. You want a nice loose leash with slack and no tension from their pull. Let's learn 5 ways to train your dog to walk on a leash without pulling.
Things To Consider Before Starting to Train Your Dog
Training requires commitment and time from the parent. The more time dedicated to the training, the more effective the training. Before starting leash training with the dog, it is important to make sure the pup is calm. If your pup first walks inside the house or strolls in front of the house before you both embark on the training around the neighborhood, the dog will expel some of the energy and excitement and is focused.
How to Train Your Dog On a Leash Without Pulling


1. Prepare your dog inside the house first.
Get your dog used to a leash inside and teach them a cue, like no, sit and stay, while on the leash. You want to give your dog or puppy time to get used to leash walking and associating this time with fun and food. Teaching your dog basic commands and reinforcing it with treats turns the activity into an enjoyable activity for the dog and yourself.
During this time in the house with the leash, have the dog come to you. Allow the dog to practice walking with you and listening to commands while in a place of minimal distraction. Leash training starts in the home with comfort and focus.
2. Strengthen your commands in front of the home.
Before you start the walk, reinforce your dog's attention. Try basic commands in front of the home where the dog is familiar with the environment. This asserts the walker's authority before introducing distractions. With the help of treats as reward, reinforce basic cue commands. Test for compliance of basic commands like sit, stay, and lie down with treats in front of the home before adventuring off to the neighborhood. These command cues will be used as tools during the walk to redirect your dog.
3. Assert control when your dog is distracted.
During the walk when the dog is distracted, redirect his or her attention back to you. Make your command cue, whether this be a sound or a word, and move a few steps away. Reward him or her with a treat for following you and redirecting attention. Asserting control over the dog sniffing random piece of trash on the floor, watching the squirrel running through the tree branches, or mesmerized by the dogs walking by requires practice from the parent. When they are distracted from you, get their attention away from the distraction and proceed to testing their commands slowly until they listen.
If you notice an upcoming distraction like another dog or squirrel, be proactive and redirect his or her attention before your dog has a chance to lunge. You can use a command cue and treats during this time to increase the distance between your dog and the distraction.
4. Refuse to walk when you dog begins to pull.
When your dog begins to pull, do not continue to walk. Be like a tree if you will. Refuse to move until your dog stops pulling. Address the distracted behavior instantly and command your dog to do a basic command. Reinforce their commands halts the pulling behavior in the butt. They can be given a dog treat to reward them for listening. Once your pup demonstrates focus on you and your commands, proceed to walk again. These steps will be repeated as you have to correct pulling tendencies frequently at the beginning.
5. Engage your dog in more exercise.
If your dog barks at other dogs while on walks often, this could be a sign that your dog does not have enough exercise. Dogs require a lot of mental and physical stimulation. Take your dog on longer walks and practice the earlier mentioned tactics to keep him or her free from distractions.
---
Training requires commitment and time from the parent. The more time dedicated to the training, the more effective the training.
Training your dog to walk on a leash takes a lot of time and practice. We cannot expect our dog to walk without sniffing things around them and being curious because they are dogs after all. When beginning to train your dog to walk on a leash without pulling, start on short and frequent walks. As your dog becomes less distracted and pulls the leash less, you will reduce the number of treats and advance to longer walks. Positive reinforcement is healthier and lasts longer. However, with practice and patience, a stroll can become more pleasant for the dog and the parent.
When To Give Healthy High Fat Treats To Your Dog
Nibbs Club's Feature in VoyageLA
10 Tips for A Beginner's Guide to Dog Food and Treats – Diet and Nutrition